Best Questions to Ask Assisted Living Facilities
Posted by Steve Caldwell on Friday, May 27, 2022 at 4:51 AM
By Steve Caldwell / May 27, 2022
Comment
Best Questions to Ask Assisted Living Facilities
You may wonder why I am choosing to discuss this on my blog. The truth is that if you are reading this, you are likely a relative of a person needing to move to an assisted living environment. And it is no doubt a difficult time for you, with difficult decisions.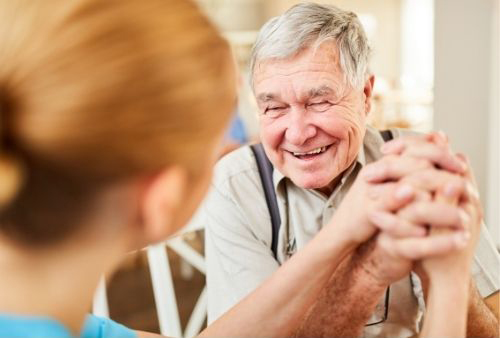 Over the course of my career, I have helped people through all kinds of transitions in their lives, from first time home buyers, to couples expanding their home needs to accomodate a bigger family, homes that will accomodate disabilities, to finding "dream homes" to fit the lifestyles of a person or family, and downsizing to a home that fits better for a senior and requires less maintenance. It is a honor for me to help people with each chapter of their lives. In some cases, I have helped people with multiples stages of their lives (and their kids lives).
I have found that often I can be the most helpful by suggesting some things to ask that may be something a loved one has not thought of, or it may be something that triggers a needed conversation.
So as you or someone you love here in Roanoke is considering assisted living facilities, here are some questions that I recommend asking:
How Many Residents Do You Have?
Do You Have Staff On Site 24/7?
What Types of Activities Are Available?
What are the types of meal services that you have available?
What kind of training does your team undergo?
What Role Does Family Play In Continued Care?
How do you track resident happiness?
Do your residents have a voice?
How do you create a sense of community?
In addition to these questions, here are some additional tips that I recommend doing when evaluating an assisted living facility.
- Show up early to your visit so that you can observe without distraction how things are going and the overall environment
- Visit with residents and don't be afraid to ask them about their experience.
- Ask to see recent information from local government licenses, surveys, etc.
- Google the facility and read the reviews.
A final note on reviews.
This is important. When people Google me to find my REALTOR reviews, they can see DOZENS of happy people who have been pleased enough with my service as a REALTOR that they will post a testimonial. An assisted living facility can and should (unless they are brand new) have the same glowing track record.
While every business can have a few bad reviews ( it is much more common for people to leave a negative review than a positive one. :-) That is human nature. And yes, I am proud of my track record with having so many positive reviews!), the key is to follow up. Ask the facility what they have done to improve? How did they address the negative reviews that you see? A good facility will respond to their residents and resolve concerns as they arise.
If you need assistance with a loved one selling their home and transitioning to an assisted living facility, please reach out to me. I am here to help. I can provide you options in selling your home, connecting you with local service professionals to choose from with long track records of success and deep local roots and reputations.