Discovering History: Historic Sites To See When You Are In Roanoke Virginia
Posted by Steve Caldwell on Wednesday, April 5, 2023 at 6:10 AM
By Steve Caldwell / April 5, 2023
Comment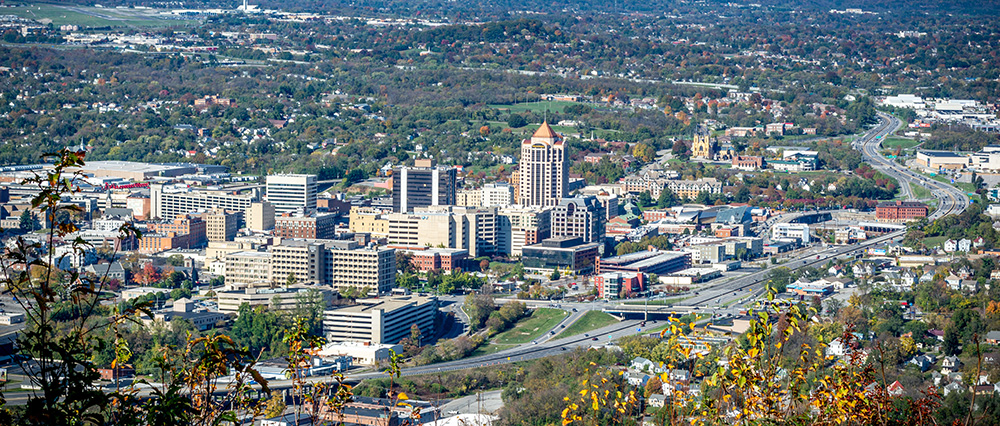 Nestled in the heart of the Blue Ridge Mountains, Roanoke, Virginia, is a city steeped in history and cultural significance. With roots dating back to the 17th century, Roanoke has grown into a vibrant destination for history buffs as well as people moving to town who find interesting places to explore. In either case, here are some of the top historic places to visit in Roanoke, VA, and how these sites have shaped the city's fascinating past.
Virginia Museum of Transportation
Begin your historic journey in Roanoke at the Virginia Museum of Transportation. Located in the city's historic Freight Station, the museum houses an impressive collection of locomotives, railroad artifacts, and automobiles. The star of the show is the Norfolk & Western Class J 611 steam locomotive, a symbol of Roanoke's rich railroading history. Don't miss the opportunity to explore the historic rail yard and learn about the key role Roanoke played in connecting the Eastern Seaboard with the Midwest.
Historic Roanoke City Market
Established in 1882, the Historic Roanoke City Market is the oldest continuously operating open-air market in Virginia. Stroll through the market's charming stalls and admire the handiwork of local artisans, farmers, and vendors. In addition to the bustling marketplace, you'll find historic buildings and architecture that reflect the city's growth throughout the centuries.
The O. Winston Link Museum
Located in the historic Norfolk & Western Railway Passenger Station, the O. Winston Link Museum is dedicated to the works of renowned railroad photographer O. Winston Link. The museum showcases a vast collection of Link's iconic photographs, capturing the essence of Roanoke's railroading history in the mid-20th century. A visit to this museum is a must for anyone interested in the golden age of rail travel.
The Roanoke Star
No visit to Roanoke is complete without a trip to the iconic Roanoke Star, also known as the Mill Mountain Star. Erected in 1949, this massive neon-lit star has become a symbol of the city and offers breathtaking panoramic views of Roanoke Valley. The site is also home to the Mill Mountain Zoo and the Discovery Center, where you can learn about the area's natural and cultural history.
The Taubman Museum of Art
Housed in an architectural masterpiece designed by Randall Stout, the Taubman Museum of Art is a must-visit destination for art and history enthusiasts. The museum's collection features prominent American and regional artists and includes various art forms like paintings, sculptures, and photographs. The museum also highlights Roanoke's artistic history through its permanent collection, special exhibitions, and educational programs.
Whether you are coming to town to move here or to simply explore, Roanoke is a treasure trove of historical sites and attractions that showcase the city's rich and diverse heritage. From its bustling market to its iconic neon star, Roanoke offers visitors a unique and memorable journey.