Thinking of selling your home? 5 things to consider.
Posted by Steve Caldwell on Monday, March 27, 2023 at 5:13 AM
By Steve Caldwell / March 27, 2023
Comment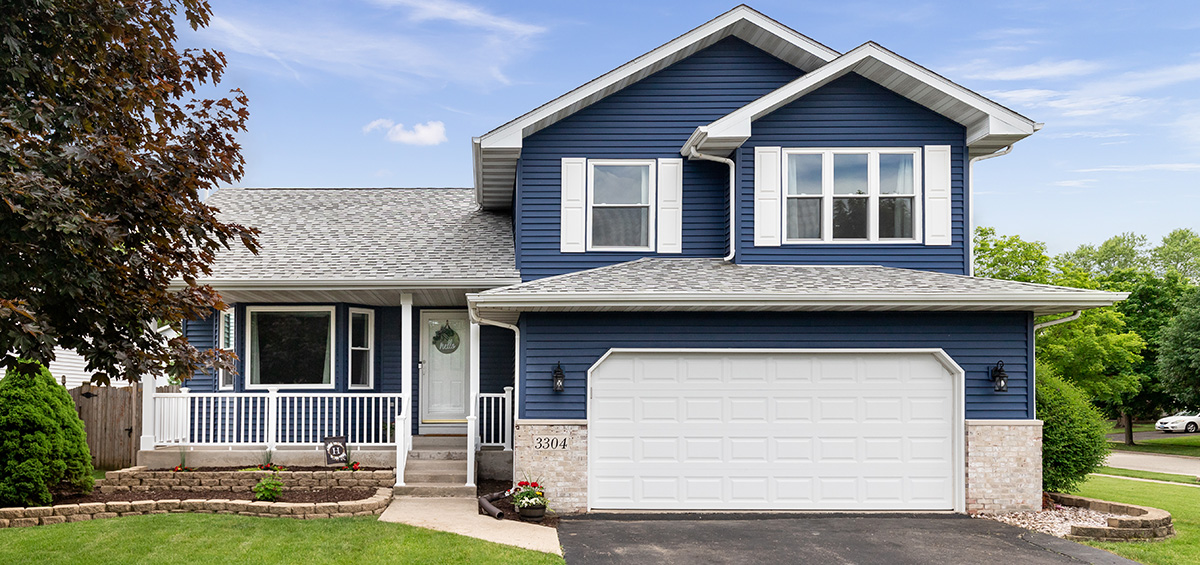 Selling your home can be a major decision, and it's essential to be well-prepared before diving into the process. With the right planning, you can get the most from your home, in the time frame that you expect, and the process can be a more rewarding experience. Let's look at five essential steps for success when you're ready to put your home on the market.
Find a Trustworthy Realtor
Collaborating with an experienced and reliable Realtor is a key first step to a successful home sale. It sounds self serving to put that as the first step, but it really is the key to getting the process working in your favor from the start. Our job is to guide you through the process step by step, provide valuable market insights, and help you avoid common pitfalls. They will also have the necessary resources and connections to market your property effectively, targeting the right group of potential buyers.
Some tips on finding the best Realtor for you: Use someone with a track record of success, check reviews, find out the experiences that others have had, call them and ask questions. In my case, I have been in the Roanoke real estate market for decades, I encourage people to take a look at the reviews from happy clients over that time period, and I love it when people call me and ask all the questions that they need to to feel comfortable working with me.
Assess Your Home's Value
Each market is different. The market of 5 years ago bears no resemblance to what we are seeing in Roanoke today. The market has even changed from last fall to now. It is importnat to get a current sense of not just what your home will bring, but how to strategically price it to get the most out of it. I can help you determine your home's value by conducting a comparative market analysis (CMA), which includes examining recent sales and active listings in your neighborhood, comparing similar properties, and adjusting for unique features and upgrades. With that information, we can discuss together how best to accomplish your goals. You may be surprised how much your home is worth. Call me and let's find out together.
Get Your Home Ready for Sale
First impressions are vital, and a well-presented home can significantly boost its desirability. That said, there are things to make the home show well that do not take much effort and things that take a lot of time and money that do not add much value or appeal. Being in the Roanoke real estate market every day, I can help you with this. Before listing your home, some basics that are usually always a good idea are to take the time to declutter, deep clean, and make any necessary repairs or updates. Small improvements like fresh paint, new fixtures, or updated landscaping can make a significant difference. Need someone to help with these projects? I work with many of the local home services professionals and can help with some suggestions.
Plan for Showings and Open Houses
As a seller, sometimes people think that they have to be ready to leave at a moment's notice when someone wants to see your home. This can be a major source of frustration. With some good planning for showings and open houses, along with a solid marketing plan upfront, this disruption can be kept to as small as possible. While it is important to be flexible and accommodating when it comes to showings and open houses, we can establish a showing schedule that suits your lifestyle and minimizes disruption. The key is planning and communication to give the home maximum exposure and minimal inconvenience.
Prepare to Evaluate Offers and Negotiate
Once your home is on the market and attracting potential buyers, it's time to review offers and negotiate. Planning for this is part of what I do to assist you in navigating this process, ensuring that you understand the terms and conditions of each offer and can make an informed decision. This is one of the most effective places where I can put decades of experience to work for you and advise you on the best negotiation strategies to secure a favorable outcome. I think sometimes it surprises people that the highest initial offer isn't always the best one. Factors such as financing, contingencies, and closing timelines are important to take into consideration when evaluating offers as well.
Selling your home can be a complex and emotional journey, but with thorough preparation and experienced guidance, you can make it a success. Ready to get started? Take a look at the reviews that decades of clients have left for me. Then please give me a call. It would be my pleasure to help you have a successful sale and a smooth transition to the next chapter of your life.