Zestimate vs REALTOR with Experience
Posted by Steve Caldwell on Saturday, July 29, 2023 at 4:44:24 AM
By Steve Caldwell / July 29, 2023
Comment
Why 100's of homes sold and decades of experience as a local REALTOR beats a Zestimate.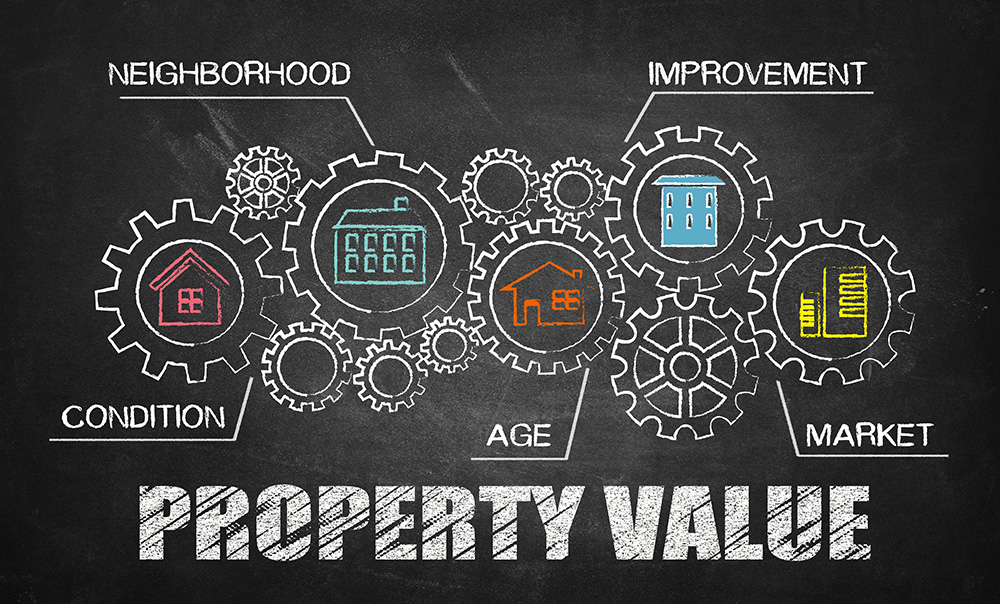 One of the most common questions I get as a REALTOR is "Why does your suggestion of what my home is worth DIFFER from what Zillow's Zestimate?". What follows below is a detailed answer. We will look at how Zestimates work and why the experience of a local REALTOR in the Roanoke market has a much more accurate view of what the home will actually sell for.
Some important information up front. I think Zestimates are fine for a STARTING POINT, but if you go to this page on Zillow, they explain their own limitations as well.
VISIT ZILLOWS ZESTIMATE ACCURACY PAGE
On this page Zillow shows two groups of data about the accuracy for Virginia homes. The first group is for LISTED Homes. The Second group is for OFF MARKET HOMES. In Virginia (as of today on Zillow), a median OFF MARKET HOME ends up being 6.89% away from the actual sales price. (That's a lot - see graphic below).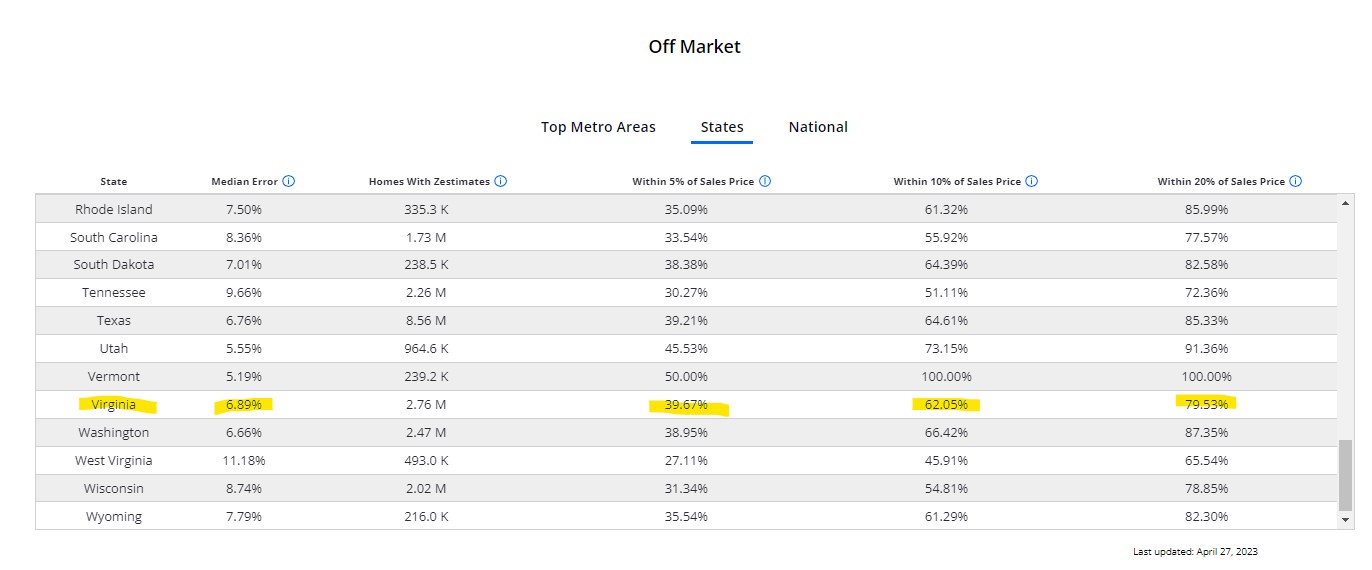 But Zillow tells us on this page that they ADJUST the Zestimate once a home is listed (using the listing price as a factor in the adjustment) and you can SEE the accuracy improve. Here is that data currently (7/28/2023):

So Zillow "corrects" the Zestimates (on average) by over 5% in Virginia based on the REALTOR's experience? Is that what you are saying?
Yes. Exactly. Zestimates are fine as a starting point, but they are very limited in that they simply cannot see some very important factors in establishing a homes value. Recent improvements, interior condition, recent economic changes, local neighborhood changes, and many other factors are missed (partially or completely) by the Zestimate but a local REALTOR with years of experience and a large number of sales will be able to be MUCH more accurate. In Virginia, Zillow says effectively that REALTORS are over 5% more accurate. But let's take an even closer look at the numbers:
Only 79% of OFF MARKET HOMES were within 20% of the final sales price.
Less than 40% were closer than 5% to the sales price
For a $500,000 home, 20% is $100,000. That means that you could have easily left $50,000 - $100,000 on the table by trusting the Zestimate over a local REALTOR.
Does this mean that I think Zestimates are worthless? Of course not! They are a starting point, but Zillow's own data shows that they are significantly off. I recommend that you reach out to me and let me provide an Equity Check of what your home is currently worth in today's real estate market. There's NO COST and it is WORTH a quick email or call to find out. In fact, there is a form below to make it REALLY simple.
RAVE REVIEWS
Steve has helped my wife and I buy and sell two houses in the Roanoke, VA area. He is the best real estate agent I have ever worked with and I highly recommend him. Not only is he prompt, knowledgeable, and highly professional, he's a terrific person, too! The total experience with Steve is easy and smooth. He takes the time and goes into detail to make sure my wife and I are kept up to date with everything.